Climate Voter Sew-On Patch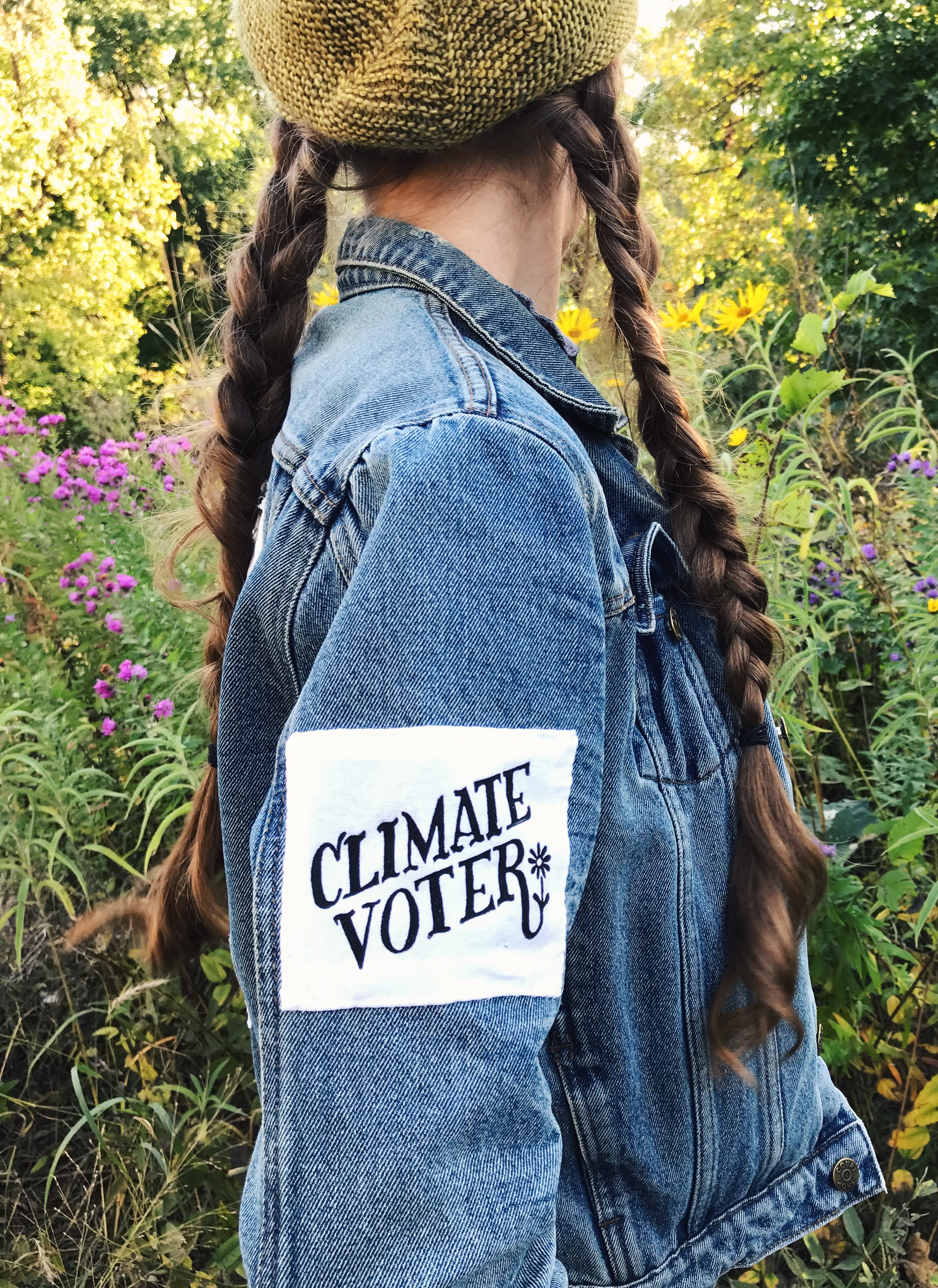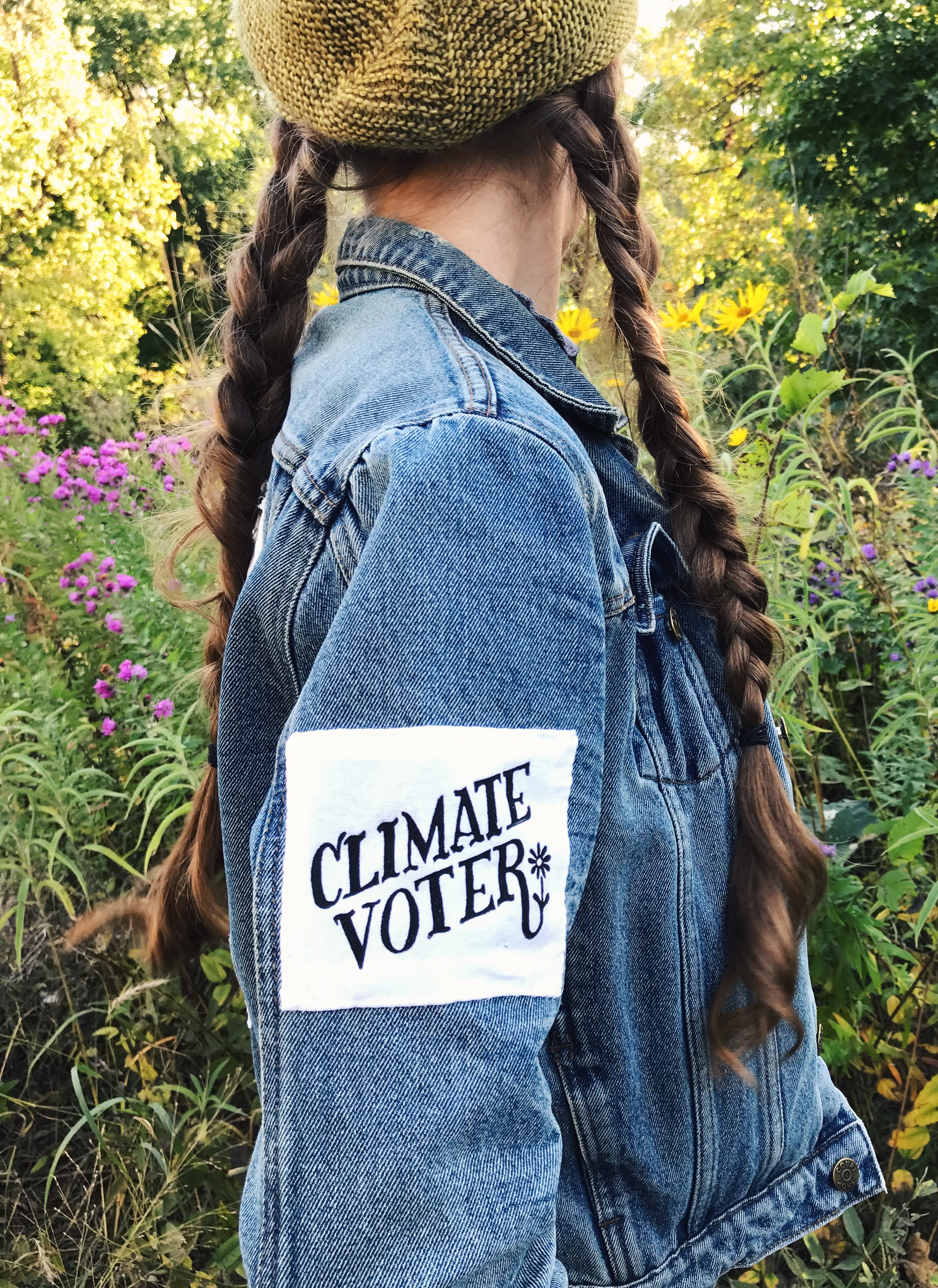 Climate Voter Sew-On Patch
*This product ships for free! Enter the code CLIMATEVOTER at check out for $6.00 off of this item only, negating my regular flat rate shipping fee. This works for single patch purchases; if you want to purchase multiples then please do so and feel free to use the coupon code as much as you want. If you want them all shipped to the same location then I will bundle them in one envelope.
I'm a climate voter. Are you?
What does it mean to be a climate voter? It means that you are committed to only supporting a candidate who has a comprehensive and bold plan to turn around our climate crisis and ensure a habitable planet for our children, their children, and all the generations that follow.
One sew-on block printed cloth patch in black ink on white cotton. Ready to be affixed to your favorite tote bag, jacket, hat, scarf, backpack, tiny flag, or other cloth item. Edges are raw, but can be folded down for a more finished look if you wish.
Approximately 5.5" x 4.5". Each patch is printed and cut by hand, and each size and print has slight natural variation.
Sold individually and minimally packaged in a paper wrapper that includes ideas for more ways to get involved with climate activism. Keep it, or pass it along to a friend.
$2 from each patch purchase will be donated to The Sunrise Movement.
Machine washable and dryer friendly, or save energy and hang to dry.
©2019 Ashley Benham Yazdani